Tradition is changing, cremation rates are rising
In a move away from tradition, more and more people are choosing cremation. Last year the cremation rate was predicted to have reached 53.5 percent, with a forward prediction that the national cremation rate will reach 80% by 2035.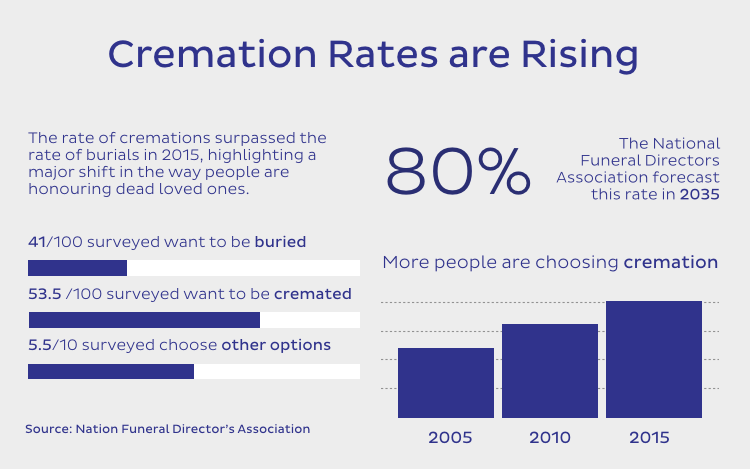 This is a poignant shift for the funeral industry, where traditional burials have been the preferred option in the past.
But what might this growth mean for funeral homes?
If we consider that the average cost for cremation services are often priced lower than the cost of a traditional funeral, this trend may mean a drop in revenue for funeral homes.
The statistics and forward forecast indicates a need for an important business strategy change for funeral business owners, especially for those funeral homes with high overheads, that have been sustained by the high profits previously made from traditional funerals.
NOW is the time to think about some modern ways to remain relevant in the memorial service offsite:
Aid in the organisation of the recording of the memorial service (you can record off site and upload content to the OneRoom platform).
Assist in the arrangement of the memorial service. Like many events, the planning of a memorial service often takes a lot of time, funeral professionals are already skilled at planning events with little notice.
Take away the hassle of collecting the contact details of guests and then distributing the video.